Thursday December 14, 2017 10:40 AM EST


Current Moon Phase
December 18, 2017 - New Moon 26° Sagittarius











Current Earthquake Activity IRIS
Earthquakes Worldwide in the Last 30 Days IRIS





---


DECEMBER 2017
December 3-22 - Mercury Retrograde
December 12- 20 - Chanukah
December 21 - Winter Solstice
December 21 - Sun in Capricorn
December 25 - Christmas
December 26 - Kwanzaa
December 26 - Boxing Day
December 31 - New Years Eve





---


New & Updated Files This Week
Geologists report new discoveries about Kansas, Oklahoma earthquakes
Mummified Egyptian Woman's Portrait Mapped in Incredible Detail
Antarctic Microbes Can Survive on Air Alone
Can we predict when the next super volcano will blow?
Giant Penguin: This Ancient Bird Was As Tall As a Refrigerator
Tasting colors? Synesthesia induced with hypnosis






---


Crystalinks Ezine News and Birthdays


Nostradamus was a French physician and reputed seer
who published collections of prophecies called Quatrains

Nostradamus Crystalinks

Whatever human changes may be to come should scandalize delicate ears, the
whole thing is written in nebulous form, rather than as a clear prophecy of any kind.

Ellie shooting "The Lost Book of Nostradamus" for the History Channel




---


Ellie's World Today
Sandy Hook Elementary School Shooting
The TV Wives of Keifer Sutherland
Christmas Sing-along "Jingle Bell Rock"
National Ugly Christmas Sweater Day - December 15, 2017
Geminids Meteor Showers Peak
Ellie's 2017 Hanukkah Blogs, Family, Neighbors, El-Sherif, Egypt, More
When You Can't Be There ... John's Holiday Decorations





---







---







---










---




Reading with Ellie

<!




---




Ellie's 2017 Text and Video Blogs





---






---
Sandy Hook Elementary School Shooting




The Sandy Hook Elementary School shooting occurred on December 14, 2012, in Newtown, Connecticut, when 20-year-old Adam Lanza fatally shot 20 children between six and seven years old, as well as six adult staff members. Prior to driving to the school, he shot and killed his mother at their Newtown home. As first responders arrived at the scene, Lanza committed suicide by shooting himself in the head.
The incident was the deadliest mass shooting at either a high school or grade school in U.S. history and the fourth-deadliest mass shooting by a single person in U.S. history. The shooting prompted renewed debate about gun control in the United States, including proposals for making the background-check system universal, and for new federal and state gun legislation banning the sale and manufacture of certain types of semi-automatic firearms and magazines with more than ten rounds of ammunition.
A November 2013 report issued by the Connecticut State Attorney's office concluded that Lanza acted alone and planned his actions, but provided no indication why he did so, or why he targeted the school. A report issued by the Office of the Child Advocate in November 2014 said that Lanza had the developmental disorder Asperger's syndrome, and as a teenager suffered from depression, anxiety and obsessive-compulsive disorder, but concluded that they had "neither caused nor led to his murderous acts." The report went on to say "his severe and deteriorating internalized mental health problems... combined with an atypical preoccupation with violence... (and) access to deadly weapons... proved a recipe for mass murder". Read more
Five years later - December 14, 2017
The insanity never stopped as the mentally ill continue to find ways to buy or create weapons to kill others on a mass level. Maybe it's the voices in their heads, a cause they believe in, social media influences, a lifetime of abuse, or something else... the pattern rages on.
What have we learned about emotional and intellectual challenges of children today? As a former teacher I follow stories about child development. Recent reporting concludes that one in five children suffer from anxiety and depression - often unrecognized and untreated. Suicide rates are increasing. Sometimes depression and anxiety are accompanied by learning and physical challenges. Some school systems are equipped to handle children with problems, but not all, be they public, private, charter, Catholic, or other venues. Money for education is also an issue. Home schooling has positive and negative results.
As I have blogged many times - symptoms of mental illness slowly begin to manifest in childhood, express themselves more openly at puberty, then highlight in a semi-breakdown at ages 19-20. One only has to look at the genetics of the biological parents to understand the patterns. Parents with emotional problems - treated or untreated - need to watch for similar symptoms in their children.
Many of my adult clients suffer from anxiety and depression where they are never truly happy no matter what wonderful things come into their lives. They appreciate what they have but deep in their souls they're always seeking inner peace and happiness - an escape from the depression that overrides most of what they do.
Social media is a place to vent their frustrations based on the degree of mental illness sometimes accompanied by substance abuse. Many with emotional problems decide not to have children as taking care of themselves is all they can handle. Some become the healers who seek their own healing by helping others while others seek isolation from the world.
We always assume that there are answers to depression and anxiety - there are only temporary solutions that work successfully for some and not at all for others. Inner happiness for unstable people is unstable and fleeting. Most don't have good relationships as they sabotage the best things in their lives. If you are unstable so too will be your relationships and what you do in life. It is indeed a sad cycle of endless events, until the soul burns out and most things in life are a "disconnect". These days, with all that is going on in the world, people increasingly seek their purpose in a reality where little makes sense.
---
The TV Wives of Keifer Sutherland
(If you watch "Designated Survivor" and missed last night's episode ... don't read this.) Why do Keifer Sutherland's TV love interests always die tragically? As a fan, I have followed most of his onscreen adventures, the most recent Designated Survivor which premiered September 21, 2016. Sutherland co-starred with British actress Natascha McElhone who played Sutherland's wife Alexandra "Alex" Kirkman until last night when she died after the limo she was riding in was sideswiped. In this reality McElhone will star in a new Hulu series Beau Willimon's "The First". At least Keifer's co-stars go on to have great careers. Birth, Death, and Rebirth are a cycle in realities that exist in linear time.
Happy birthday Natascha ...

December 14, 1969
Natascha McElhone Google Videos
Natascha McElhone is an award winning
English-Irish actress. Filmography
I have a massive divide between being a competent human being
and being completely hopeless, when it comes to logic.
---
Christmas Sing-alongs



Mix and a-mingle in the jingling feet
That's the jingle bell rock
Jingle bell, jingle bell, jingle bell rock
Jingle bells swing and jingle bells ring
Snowing and blowing up bushels of fun
Now the jingle hop has begun
Jingle bell, jingle bell, jingle bell rock
Jingle bells chime in jingle bell time
Dancing and prancing in Jingle Bell Square
In the frosty air
What a bright time
It's the right time
To rock the night away
Jingle bell time is a swell time
To go gliding in a one-horse sleigh
Giddy-up jingle horse
Pick up your feet
Jingle around the clock
Mix and a-mingle in the jingling feet
That's the jingle bell rock ...

Jingle bell, jingle bell, jingle bell rock
Jingle bells swing and jingle bells ring
Snowing and blowing up bushels of fun
Now the jingle hop has begun
Jingle bell, jingle bell, jingle bell rock
Jingle bells chime in jingle bell time
Dancing and prancing in Jingle Bell Square
In the frosty air
What a bright time
It's the right time
To rock the night away
Jingle bell time is a swell time
To go gliding in a one-horse sleigh
Giddy-up jingle horse
Pick up your feet
Jingle around the clock
Mix and a-mingle in the jingling feet
That's the jingle bell
That's the jinkle
That's the jingle bell rock !
---
December 15, 2017
---
December 12-15, 2017
Google Videos
'Magical' images reveal the Geminid meteor shower lighting up night skies around the world with up to 150 shooting stars every hour
Daily Mail - December 14, 2017

Geminids Meteor shower Dec. 12 -15, 2017
SETI - December 13, 2017

Geminids meteor shower to peak tonight
Daily Mail - December 13, 2017

In ancient times and prophecies, the Geminid meteor showers,
arriving close to Christmas, were revered by some people as
harbingers of peace and a prophecy of rebirth for humanity.

For others, the Geminids brought fear, represented as
a cleansing of the human experience by the creator.

---
Ellie's 2017 Hanukkah Blogs



Tuesday December 12, 2017 (12.12)
Recently my three daughters and I were remembering the years I used to buy each grandchild a bag of gold covered chocolate - Hanukkah gelt that the children loved. Update to December 2017 .... The kids are old enough to talk about Bitcoins, working out, and tech gifts. (Grandma counting her gelt ... Oy Vey). Menorah Moments ... Nikki lights Hanukkah candles each night with her children, who recite the prayers, having attended Hebrew school. Tracy lights the menorah with her family, and Zsia doesn't celebrate. My grandchildren are older, this year doing Face Time ... exchanging Hanukkah gifts - some electronic - some that I had mailed ...with Love...
My daughter Nikki (Executive at Food Network), and grandsons,
Noah 12, and Matthew 14, at home in Westport CT. Monday night.

Tracy (Teacher for Gifted Children) in Gilbert, AZ.

---
Lighting Up The Lobby

On the first night of Hanukkah I turned the first candle on the electric menorah in the lobby of my building. Candles are lit right to left much like reading in Hebrew. I also brought cookies and candy for the neighbors of various backgrounds, who watched intently asking a few questions.
---
El-Sherif
Tuesday 12.12
Sherif (real name El-Sherif - we often call each other El) called me from Philadelphia in the morning and again in the evening - the energies quiet this year on 12.12 (time). Our reunions over the past few weeks had showed us why this time of the year is important - uniting us again as in Egypt 12/12.2000 ... setting up a magical connection in time. Many have told me that Z works through Sherif which makes sense to us. This is not so much about the energies of romance as something beyond that shapes our experiences here.
The magic of Z ... Last week, while Sherif was here, a foundation donated thousands of dollars to Crystalinks in appreciation of my hard work. Wow! When Sherif arrived back in Philadelphia he was told that his university research, on early cancer detection technology, had been funded. We both have the teaching gene, Sherif being Professor Emeritus at a University in Philadelphia.
After 17 years in linear time in this part of the experiment, Sherif and I allow the architecture of our design to show us the way always remembering we are more than these experiences. As I "look" out at the grids I see connections of points of light where our souls intersect and perhaps influence this little speck of the matrix in which we experience ... moving though linear time to Designation 2018. Ellie reporting on Hanukkah - the "Festival of Lights" or the "Feast of Dedication".
The Great Pyramid Experiment 12.12.00
Above
Below ... Entrance with Orb
The King's Chamber

"Time" guides Sherif and Ellie's journeys ... from the antique gold pocket watch she gave him that always opens to 1212, to clocks that stop or run backwards when they are together, among other magical experiences along the way. Sherif and Ellie came here in the same time-stream to act as teachers uniting ancient and current architecture. If Ellie could rewind her destiny, she would have majored in engineering and architecture (Thoth Effect) with a minor in education. Ellie's destiny and education are in New York City while Sherif grew up in Egypt moving to Philadelphia for his PhD in Physics and Engineering allowing them to one day reunite. For now Z (Thoth) guides.
---
The Script and The Algorithm

Screenplays mirror life in that they always follow a specific formula whereas physical reality is created by an algorithm. The average script changes every 30 minutes just as life changes after a specific number of years based on the length of time a person will live and their programming. If I could create a perfect ending for everyone I would. Perhaps that is the final moment when reality Fades to Black and we all become enlightened. When that happens, some say we will laugh. Some believe we will cry. Others believe we will move beyond the emotions that seems to important as we experience in physical reality and embrace consciousness in ways we do not understand in physical reality - third dimension - our three Act Play.
I've been watching some of the 2017 Hallmark Christmas movies that connect for those who believe in meeting The One and living happily ever after. As a romantic I embrace the premise, but after a lifetime on planet Earth, I know it's not always realistic. Lucky are those who find love, are mentally balanced, and achieve happiness in their experience here. For most souls, reality here is about challenges faced day-to-day, month-to-month, and year-to-year. We need Hallmark moments to experience vicariously, opening the heart and connecting emotionally. Each year we all become a little more pragmatic knowing that neither Santa nor any other magical (religious) icon we have been taught to believe in, is going to come along and fix things. It's not the formula in physical reality. The answers are in the Book (Script), the Torah and the Light (Codes).
---
Day 2



Wednesday December 13, 2017
We had a special present today - controversial candidate Roy Moore lost the Senate race to Doug Jones in Alabama. On the matter of Jews, his wife Kayla Moore made us laugh when she went on record as saying, "One of our attorneys is a Jew" arguing that her husband is no bigot. Read more ...
---
When You Can't Be There ... John's Holiday Decorations


John's 2017 Christmas Tree is made from a bamboo pyramid and decorations
My friend John, in Cortez, Florida, shared his Christmas lights and decorations with me via FaceTime. He invited me to spend Christmas with him, but nothing in me wants to travel during this holiday season. There's just too much chaos, or maybe I'm just getting old. For now I'll just settle for FaceTime. Here's a few of the pics he sent to share with you.
---
Holiday Shopping Ideas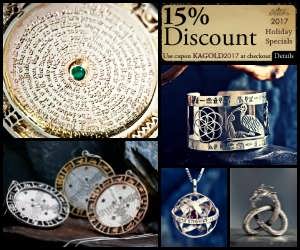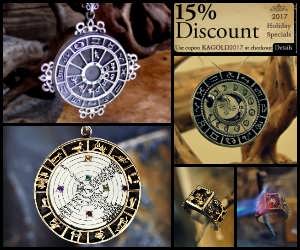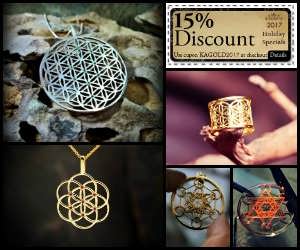 ---
Book Reviews - Order Your e-Book